Useful Websites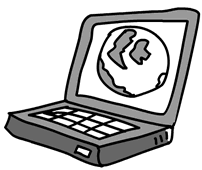 Here are some websites that will help you along your way and give some further tips.

This site contains a database of over 20,000+ online resources including websites, quizzes, lesson plans, notes, video/audio, games and other multimedia.

Simple and free site that gives tips on how to take notes efficiently.

This is specifically for those of you doing Leaving or Junior Cert this year. It also has some helpful advice on completing the CAO form.

Really useful tips for all things French!

A free e-learning community that contains quick revision notes, online forums and other resources for Junior and Leaving Cert students.

A really useful site for tips — like the books of the same name, which you may have already!

It has an extensive library of free educational videos that covers all subjects.

Useful learning resources such as notes and support for Leaving Cert Irish.

www.oreillymaths.ie
Provides free maths video tutorials for Junior and Leaving Cert students.

www.focal.ie
This website provides useful translations from English to Irish and vice-versa.


www.gael-linn.ie
A wide selection of comprehensions, music, poetry and films that will help you throughout the year and also provide some tips for your oral exam.


www.revisewise.ie
A free online link to 'Revise Wise' – a range of revision guides for Junior and Leaving Cert students, published by The Educational Company of Ireland. The books are packed with Hints and Tips, Interactive Tests, Sample Papers, Top 5 Subject Tips and Sample Answers. Study smarter with www.revisewise.ie

www.examit.ie
If you have Edco Exam Papers you can access sample hints, tips etc. from this website.


'There is no such thing as the final piece of the jigsaw.'
Keep striving to find out more and take an interest in what could be of use to you. Check out these websites.